Embarking on the Vape Atomizer Journey:
A Primer
Just as the heart of a car is its engine, the heart of a vape is its atomizer. But what exactly are these mystical entities we call vape atomizers? Simply put, they are the game-changers, the magic-makers in the world of vaping. These miniature powerhouses are what transform your favorite e-juice into the delightful, aromatic vapor that you savor.
Understanding vape atomizers can be a bit like trying to unravel the secrets of the universe, but fear not, dear vaper! This vape atomizer guide is here to demystify the process, making your vaping experience as smooth as a well-aged whiskey.
Whether you're a vape beginner, hunting for the greatest vape atomizers, or a veteran cloud-chaser wanting to level up, your atomizer comprehension is your starting point. Strap in, and let's plunge into the engaging universe of vape atomizers!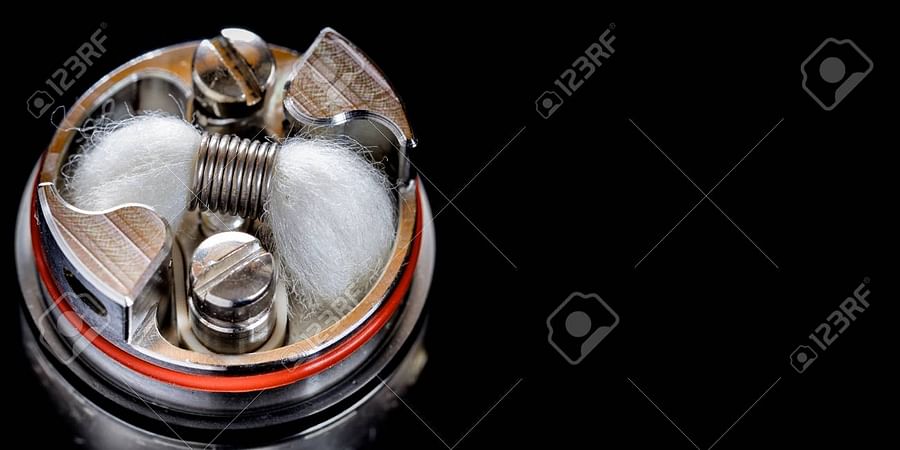 Dissecting the Vape Atomizer:
A Peek Inside 🔍
Just as a heart pumps life-giving blood through the body, the atomizer is the heart of your vape, pumping out delicious clouds of vapor. This intricate piece of technology is more than meets the eye, and understanding its anatomy can help you get the most out of your vaping experience.
The atomizer is a trio of essential parts: the coil, the wick, and the tank. Picture the coil as the motor, warming up and converting your chosen e-liquid into delicious vapor. The wick, usually cotton, is like a sponge, soaking up e-liquid and transporting it to the coil. Finally, the tank functions as a reservoir, storing your e-liquid until it's vapor time.
But why is understanding these parts important? Well, much like how the quality of ingredients can make or break a meal, the quality of these parts can greatly affect your vaping experience. Want to ensure you're getting the best vape atomizers? Check out our guide on choosing the perfect vape coils.
Remember, with knowledge comes power. In this context, the right knowledge can elevate your vaping experience from average to grand. Are you geared up to deepen your understanding of vape atomizers?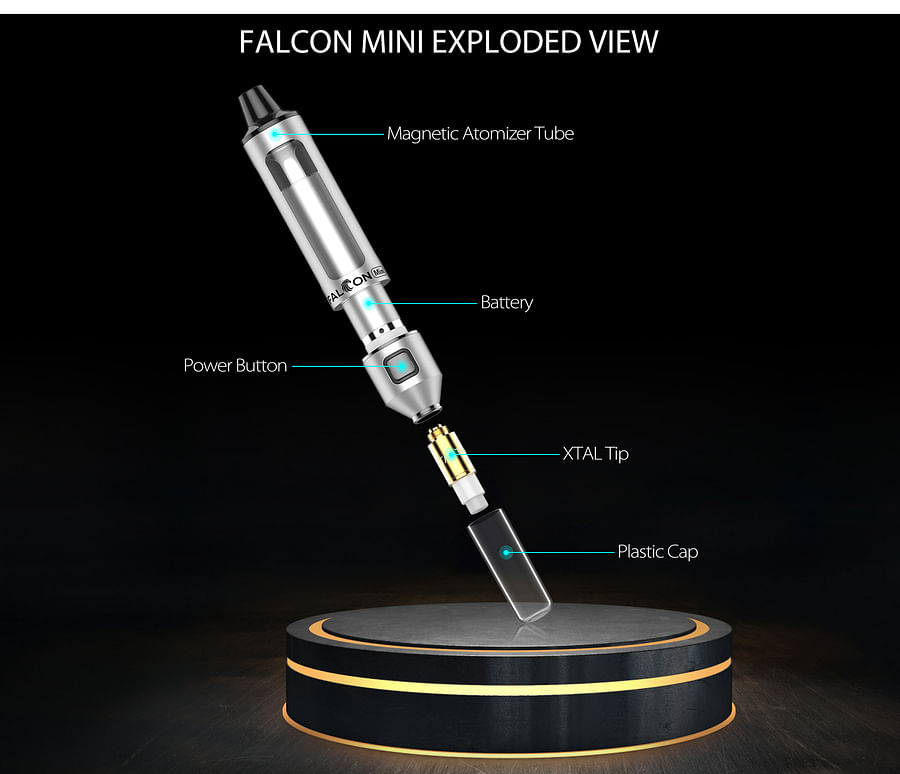 Parts of a Vape Atomizer and Their Functions
Now that you've observed an atomizer up close, let's scrutinize the individual components and their roles. This will sharpen your understanding of how these elements collaborate to deliver the ultimate vaping experience.
| Part of Atomizer | Function |
| --- | --- |
| Coil | The coil is the heating element of the atomizer. It heats up and vaporizes the e-liquid when electricity is applied. |
| Wick | The wick, often made of cotton, absorbs the e-liquid from the tank and brings it to the coil to be vaporized. |
| Tank | The tank holds the e-liquid. It can come in different sizes, depending on the design of the atomizer. |
| Airflow Control | This part allows you to adjust the amount of air that flows into the atomizer. A tighter airflow results in denser vapor, while a looser airflow results in cooler vapor. |
| Drip Tip | The drip tip is the mouthpiece of the atomizer. It can be wide or narrow, affecting the draw and temperature of the vapor. |
Now that you understand the different parts of a vape atomizer and their functions, let's move on to explore the different types of vape atomizers available in the market.
Exploring the Vape Atomizer Universe:
Which One is Your Star?
Get ready for a journey into the captivating realm of vape atomizers! Ever puzzled why your e-cig switches from heavenly to horrid in a heartbeat? The secret's in the atomizer, the beating heart of your vape device. These mini marvels convert your choice e-liquid into a cloud of bliss, but remember, not all atomizers are born equal.
From the flavor-chasing magic of Rebuildable Dripping Atomizers (RDA) to the convenience of Sub-Ohm Tanks, the variety is as vast as the galaxy itself. And let's not forget about Rebuildable Tank Atomizers (RTA), the perfect middle ground for vapers who love to tinker but also crave simplicity. Intrigued? Let's embark on this journey together, as we unlock the secrets of these enigmatic vape products. After all, the best vape atomizers are those that match your vaping style perfectly, wouldn't you agree?
Before we advance further, why not explore our detailed guide on top vape mods of 2023 or discover vital vaping accessories to upgrade your vaping experience? Bear in mind, comprehension of your equipment is the secret to a sublime vaping experience. Ready to become an atomizer expert?
Different Types of Vape Atomizers
Rebuildable Dripping Atomizers (RDA): These atomizers allow you to drip e-liquid directly onto the coil and wick. They are known for producing intense flavor and large clouds, but require regular topping up and a good understanding of coil building.
Rebuildable Tank Atomizers (RTA): RTAs combine the customization of an RDA with the convenience of a tank. You build your own coils, but the e-liquid is stored in a tank so you don't need to drip as often.
Sub-Ohm Tanks: These atomizers are designed to operate at resistances below 1 ohm, hence their name. They are popular for cloud chasing due to their ability to produce large vapor clouds and intense flavor.
Clearomizers: These are the most common type of atomizer for beginners. They have a clear tank that allows you to see how much e-liquid is left and use replaceable coils.
Cartomizers: A combination of cartridge and atomizer, these are simple devices that are often disposable. They have a small tank and use a polyfill material to absorb the e-liquid.
Genesis Atomizers: These are a type of RTA that use a mesh wick instead of cotton. They are known for their excellent flavor production but can be tricky to build.
Having examined the variety of atomizers, it's time to watch a video offering a more in-depth review of these vaping essential.
After watching the video, you should have a better understanding of the different types of vape atomizers. Next, we will discuss how to choose the right atomizer for your vaping needs.
Your Perfect Vape Match:
How to Choose Your Atomizer 💨
Having delved into the atomizer world, it's time to answer a key question: How do you pick the perfect atomizer that fits your vaping style? It's like choosing a dance partner; it should suit your rhythm, style, and, importantly, your budget.
Are you a novice vaper, still navigating the wide world of vaping? Or perhaps you're a seasoned aficionado, always on the hunt for a richer, more intense flavor? Your skill level plays a crucial role in this decision. For beginners, a simple, easy-to-maintain atomizer like a Sub-Ohm tank might be the best fit. For the more adventurous and experienced, a Rebuildable Dripping Atomizer (RDA) or Rebuildable Tank Atomizer (RTA) could offer the customization and control you crave. Here's a handy guide to help you understand your vaping level.
Next, we delve into budget. Vaping can be as budget-conscious or lavish as you want. There's a diverse range of atomizers available, catering to every wallet. Also, consider the type of vaping experience you're seeking. Are you chasing the dream of billowing clouds, or is it the robust flavor that excites you? Remember, picking the right vape product can revolutionize your vaping journey.
Eager to discover your ideal vape companion?
Find Your Perfect Vape Atomizer
Take this quiz to determine which type of atomizer may be right for you based on your preferences and lifestyle.
Learn more about 🔍 Find Your Perfect Vape Atomizer - Take the Quiz or discover other AskVape quizzes.
Busting Vape Myths:
Your Burning Questions About Atomizers Answered!
Having navigated the atomizer universe, we'll next tackle some frequently asked queries you might harbor.
Demystifying Vape Atomizers:
Your Questions Answered
What is a vape atomizer and what role does it play in the vaping experience?
▲
A vape atomizer is a critical component of any vaping device. It houses the coil that heats up and vaporizes the e-liquid, and the wick that absorbs the e-liquid. The atomizer is responsible for creating the vapor that you inhale, and therefore plays a significant role in determining the quality of your vaping experience. Different types of atomizers can offer different vaping experiences, from the intensity of the flavor to the amount of vapor produced.
💧
What are the different types of vape atomizers?
▲
There are several types of vape atomizers, each offering a unique vaping experience. Rebuildable Dripping Atomizers (RDA) allow you to manually drip e-liquid onto the coil and wick, offering intense flavor and vapor production. Rebuildable Tank Atomizers (RTA) have a tank to hold e-liquid, providing a balance between convenience and performance. Sub-Ohm Tanks are designed for cloud chasers, with low-resistance coils that can handle high power and produce large amounts of vapor.
📝
How often should I replace my atomizer?
▲
The frequency of atomizer replacement can vary depending on your vaping habits, the type of e-liquid you use, and the specific atomizer model. However, a general rule of thumb is to replace your atomizer every 1-2 weeks, or whenever you notice a decrease in performance or a burnt taste. Regular maintenance can extend the life of your atomizer and ensure a consistent vaping experience.
🗑
Can I clean my atomizer instead of replacing it?
▲
Yes, cleaning your atomizer can help extend its life and maintain a quality vaping experience. However, it's important to note that cleaning won't always restore an atomizer to its original performance level, especially if the coil is burnt out. To clean your atomizer, disassemble it and soak the parts in warm water or alcohol, then let them dry completely before reassembling. Always refer to your device's manual for specific cleaning instructions.
🕷
Understanding your vape atomizer is key to a satisfying vaping experience. Don't be afraid to experiment with different atomizer types to find the one that suits your vaping style and preferences the best.
The Last Puff:
Elevating Your Vaping Experience with the Right Atomizer 🚀
There's a certain artistry to vaping, isn't there? A symphony of smoke and flavor, brought to life by your chosen e-cig, and at the heart of it all? The unsung hero, the atomizer. This tiny maestro orchestrates the entire vaping experience. It's like the conductor of your personal vape orchestra, only, instead of a symphony hall, it's nestled right inside your e-cigarette.
But here's the twist: Not all conductors are the same. Some create a boisterous, bold concert, while others opt for a more subtle, nuanced melody. By understanding vape atomizers, you're not just absorbing e-cig information, you're unlocking the power to shape your own vaping narrative. You're making the leap from spectator to creator.
What's your dream vape concert? A powerful opera or cozy chamber music? A rocking gig or a jazz improv? Immerse yourself in our comprehensive guide and do a bit of experimenting. Scrutinize different vape products. Select the top vape atomizers that hit your sweet spot. Remember, in the vaping universe, you're not just a spectator. You're the maestro.
Recommended Products